Introducing the Heartwood Tutor Team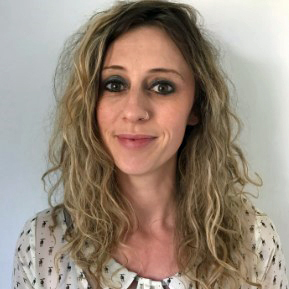 Beth Hicks 
Level 3 Tutor, Devon
Beth's career started in the theatre. After discovering a talent for performing, Beth attended East 15 Acting school, graduating in 2003. Alongside acting, Beth has worked extensively with young people in various school and educational settings running life skills classes, delivering playworx's sessions and Facilitating drama workshops. 
Beth returned to roots in the Westcountry after nearly ten years in London.  She attended an information day at a counselling college in Devon and was soon drawn into the world of counselling – she had finally found her tribe.  Beth has not looked back since and her decision to train as a counsellor has been absolutely life changing.  Beth has found her theatre skills have been transferable and she is able to effectively combine her love of performing with her passion for counselling.  In 2009 Beth co- founded a theatre company. 
The theatre company tours work based on topical mental health issues such as insomnia, intrusive thoughts and split personality disorder.  Beth works as a counsellor in a Plymouth Secondary school, is an associate counsellor at Psychology Associates, works as a specialist mental health mentor for students at both Plymouth and Exeter University and is a counsellor for First Light, a charity for survivors of sexual violence. 
Beth is passionate about all things counselling, drama and teaching.  With Beth's skills, knowledge, experience, and love of all things counselling she is able to provide a valuable teaching experience for her students at Heartwood and is delighted to be a part of the Heartwood team.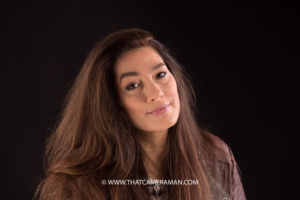 Diane Youdale
Level 4 Tutor, Devon
Diane has been in practice as Psychotherapist, Counsellor and Coach for 20 years.  She founded her own Holistic Lifestyle Coaching model 'The Core Philosophy' programme that has been delivered privately and corporately.  This was born out of her formative years as a Psychotherapist in staff support for NHS Surrey Hampshire Borders Trust, for Wellness in the Workplace. 
She also has a 30-year background in teaching fitness and wellness with nutrition, spine health, core and Pilates at its heart.  Most of her teaching takes place outdoors when and where it is safe to do so, as walking is one of her favourite pastimes and ways of keeping healthy.
Other interests are playing music on her flute and all aspects of history from ancient, to agricultural and industrial. 
Diane also counsels in TV and media with some psychological analysis and report writing. 
Emily Kemp
Level 4 Tutor, Devon
Emily has been working therapeutically with People since the beginning of her career as an Addictions Counsellor in 1994 to the present day; She has subsequently worked with vulnerable Children and Adults throughout the last 20 plus years in Devon and the North of England.
Emily has worked with women and men Offenders in the North of England Secure Estates, working for Probation Services and Youth Offending Services, as well as working within Prisons delivering Counselling and statutory programs of Education and Rehabilitation.
She has managed teams working and supporting vulnerable Children & Families in crisis in Devon and the North of England as well as vulnerable Children in Education.
Emily is looking forward to being part of the Heartwood Team.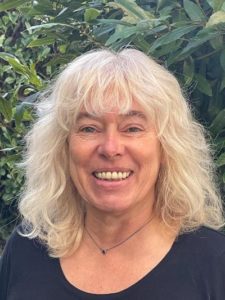 Fee Scott
Level 4 Tutor, Devon
Fee has been working with people for 35 years in a number of roles in Leicester, Birmingham and Devon; as an advocate for disabled people, a residential worker with adolescent boys, a Social Worker with asylum seekers and refugees, as a manager of a LGBT Centre, a training manager in social care and in developing multi-disciplinary work with children and families.  
The focus of all of her work has been supporting those who are often excluded, disempowered, and silenced.  Counselling offers such potential for people to feel valued, empowered and to find their voice.  For the past 10 years Fee has been the Chief Executive of Devon Rape Crisis and Sexual Abuse Services, developing an organisation which delivers high quality, effective trauma-specialist services for those who have been impacted by sexual violence.
Fee is a registered Social Worker, qualified Counsellor and accredited EMDR Therapist, and trauma work is at the heart of her thinking and practice.  Fee is currently working as an Independent Social Worker, undertaking assessments of prospective foster carers and building an EMDR and counselling practice alongside her role at Heartwood teaching the Level 4 Diploma in Integrative Counselling.
Fee has benefited personally from excellent individual and group therapy and understands the importance working with skilled, knowledgeable, and safe practitioners.
Fee says "My life has been changed immeasurably since I discovered I could safely discard my false persona and live more authentically……
Training has been a large part of all my previous roles, and I love the potential for training to move us along, both personally and professionally.  I'm delighted to be working at Heartwood, helping to shape the skills and knowledge of new counsellors.  The programmes are so rich and creative and I love the encouragement to both bring fun to the training room, and to have fun myself!"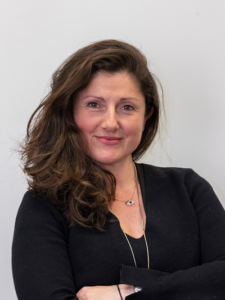 Helen Gerolaki
Level 4 Tutor, London
Helen Gerolaki is a BACP Accredited Counsellor/Psychotherapist with solid clinical knowledge and 22 years' experience working in counselling, psychotherapy and training.
She has worked in a variety of services with a wide range of clients, both adults and adolescents with different presenting issues, which has given her a good understanding of the level of expertise required in the fields of counselling and psychotherapy. She has worked with young people and adults living with addiction and mental ill health. She has substantial experience working with clients with brain/head injury and learning disabilities and providing therapy in community, hospital and education settings.
Helen has established and managed therapy services in both the NHS and local authority settings and worked as a tutor and trainer within counselling and psychology training providers. Her work was initially informed by psychoanalytic theory, her further postgraduate training in person-centred theory, her Masters in integrative psychotherapy, and further training in systemic psychotherapy and attachment theory. 
Helen was always interested in understanding people's behaviour and motivations, an interest that led her to studying psychology. She remains very interested in diversity and difference and passionate about teaching the next generation of therapists.
Helen has recently joined the Heartwood team as a lead tutor in London, teaching our Advanced Diploma in Counselling weekend course in Regent's Park, as well as providing valuable input to our continual review of our courses to ensure they meet the highest standards of course content. Her hopes for the future Heartwood graduates are that they are prepared to be moved by their clients, to respond to them as one person to another and to show genuine concern and care.
In her spare time Helen, who is originally from Greece, loves playing tennis and going for walks around London, which has been her home since she arrived in the UK over 30 years ago.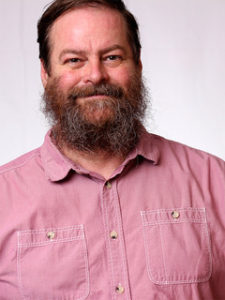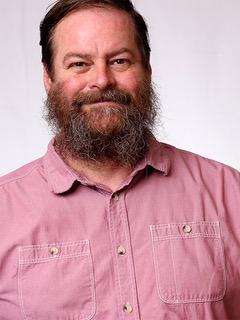 James Schindler-Ord   

BSc, Dip. NLP, Dip. CBT, Dip. Sup, Dip. Psy Couns, Dip. Thera Couns, Cert. Rel Couns, Cert. CBT, PTLLS, Registered Member MBACP
Level 3, 4, 5, & 6 Tutor, Devon
I have been practicing as a counsellor and psychotherapist for over a decade in both the charity sector as well as the corporate world and have built up a thriving private practice working with individuals, couples and groups of all ages in South Devon. I have also been supervising counsellors and other professionals since 2011 and alongside this I manage an affordable counselling agency in Teignbridge. In addition to this, I write and deliver courses and workshops with my wife for counsellors in and around the south west.
I began my journey into counselling in order to help a close friend and quickly found myself working through my own issues, issues that I had never really admitted (and in many cases never realised) I had. I continue this journey of self-discovery and personal growth, hopefully working towards achieving my full potential as a human-being.
I use a broadly humanistic, approach developed principally from Gestalt and Body Process Psychotherapy, Neuro-linguistic programming (NLP) and Cognitive Behavioural Therapy (CBT).
I see counselling and therapeutic work as a collaborative process in which the client brings their experiences in both a conscious and an unconscious way and I bring my awareness, my experience and my respectful curiosity.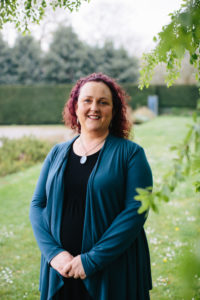 Jane Schindler-Ord
Level 4 Tutor, Level 5 Tutor and Tutor in Counselling Young People (Advanced Specialist Diploma), Devon
I am a psychotherapist, supervisor and trainer and a registered member of the BACP. I have been working in private practice for over a decade. I have previously been involved in starting up and running several successful counselling agencies and I managed a counselling and mental health service for five to 22 year olds from 2012 to 2019. 
 
After gaining a diploma in therapeutic counselling I went on to achieve both level 5 and level 6 diplomas in psychotherapy and supervision before completing a foundation degree in counselling in 2011. I have also undertaken further studies in working with children and young people at the Gestalt Centre in London.
 
I write and deliver courses and workshops with my husband for counsellors in and around the south west, including a Diploma in Working Therapeutically with Young People. I am also a qualified and accredited Mental Health First Aid (Youth) trainer. I am a national trainer teaching courses that I have written in Mental Health, Attachment and Trauma across the UK.
 
Alongside my tutoring work I also run a thriving private practice where I see children, young people and adults, as well as providing supervision to counsellors and other professionals.
 
Outside of counselling and training I enjoy being creative, walking, camping and keeping bees.
Konstantinos Vlachakis 
Level 4 Tutor, London
Konstantinos is a BACP registered psychotherapist with extensive training in integrative, systemic and psychodynamic approaches with 10 years of clinical experience in various settings where he has worked with couples, young people and adults.
He has additional experience in delivering group interventions and co-facilitated mentalisation-based treatment groups for personality disorder in a forensic setting and therapy groups for sex addiction in a sexual health charity, for a number of years.
Konstantinos currently works as a forensic therapist and case manager in London, treating clients that exhibit sexually harmful behaviour.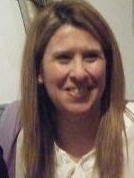 Marisa Mansfield 
Level 3 and 4 Tutor, London
Marisa originally trained in performing arts at Golden Lane and the Old Vic Youth Theatre and enjoyed a 20+ year career in listed building restoration specialising in Georgian & Regency properties.
Marisa ran a theatre school for disadvantaged young people for 15 years.
She entered into counselling in the 90s because her US-based employer thought it was easier to pay for her to train because so much of her time was being taken up counselling her colleagues.  
Marisa acted as a volunteer counsellor & tutor for various charities until she opened her own practice in 2019 where she specialises in relationship, couples and marriage counselling.
Marisa also runs a successful management consultancy, corporate health and fitness business as well as a catering, wedding and event planning company so she is generally a busy girl, but outside of her busy business life, she is a doting de facto Granny and a qualified chef. 
Marisa says "I absolutely love tutoring, and enjoy bringing aspects of my theatrical training to tutoring."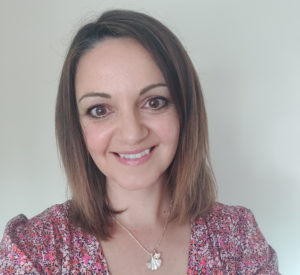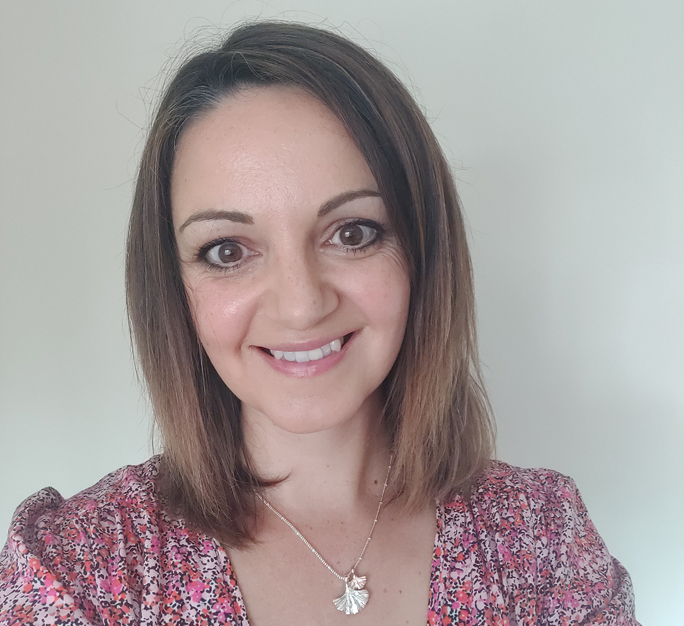 Sarah Lord
Level 4 Tutor, Devon
Sarah has worked in education for 18 years and expanded her skills into counselling in more recent years. 
As well as tutoring at Heartwood, she works in school leadership and has a private practice counselling adults and children. Sarah has a particular interest in supporting children with Special Educational Needs and has worked with the National Counselling Society to develop their competencies in this area.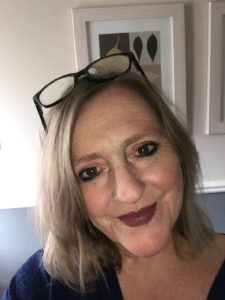 Teresa Gray- BA (Hons), MA, PG Cert. Coaching and Mentoring
Level 2 and Level 3 Tutor, Devon
Teresa has a background in art, design and media education bringing 25 years of experience as an educator and curriculum manager in further, higher, and postgraduate education. She has a wealth of experience as a lecturer, pastoral tutor, coach, and mentor.
Teresa is a qualified adult Mental Health First Aid instructor. In this capacity she trains individuals and organisations in mental health awareness and as MH first aiders. Teresa's interests include a passion for wellbeing in the workplace, and she is an advocate for creating and sustaining mentally healthier businesses and communities. Teresa also works in a freelance capacity, helping organisations with mental health awareness initiatives.
She is training to be a counsellor at Heartwood.
Teresa enjoys writing and creative practice, spending time with her family, being in nature, beaches in winter and walking with her dog.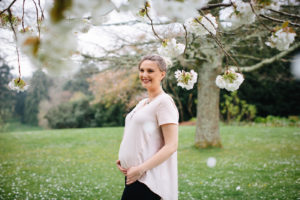 Willow Dicker
Level 3 assessor
Willow comes from a Social Work background having worked for five years in the field before deciding to leave the professional for a slightly slower pace of life.
Willow has also undertaken her Level 4 training in counselling. Her passion lies with working with children and she has lots of experience in Child Protection, particularly children in care.
Willow marks our Level 3 assessments. Sometimes Willow will come in and help teach the Child Protection and Attachment Theory days on our courses due to her experience and knowledge of the subject.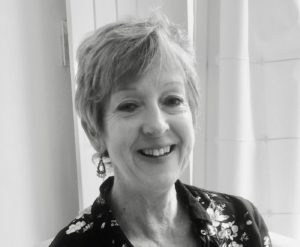 Dinah Mears
Tutor in Relationship Counselling (Advanced Specialist Diploma)
I began my career by training as a State Registered Nurse and then moved into community work running Family Support Groups and a Youth Club for Devon County Council. In 1993 I worked with the International Red Cross resettling traumatised refugee families to Devon from the war in the former Yugoslavia. I began my therapeutic training in 1999, alongside my role in a child protection team where I began to develop an open access support service for parents and children.
While completing both the Foundation and Clinical practice Certificate in Family Therapy from Exeter University's Department of Psychology, I spent 10 years working as a manager of Family Support Services in the field of Child Protection.
I then worked as a counsellor and trainer with Relate for 10 years, before developing my own private counselling practice. During the last sixteen years, I have also become a specialist trainer and consultant in the field of Domestic Abuse, Child Sexual Abuse and Child Sexual Exploitation. I deliver training on these subjects across the UK.
Outside my work I enjoy swimming, vinyasa yoga and a spot of fairweather camping.
Relationships are the core part of how we function in the world as human beings, and as such my curiosity about them is fundamental to the work that I do whether it is counselling, training or supervision.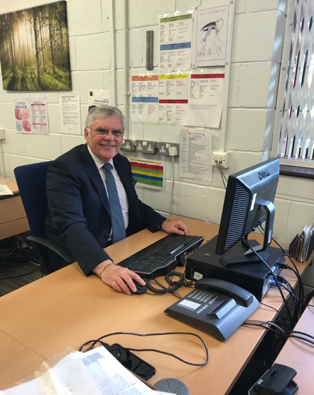 Dr Philip A. Rees   
BA(Hons), ThD, PhD(Psychology), DipCoun, DipPTSC, CertSuper, MISMA, FRSPA, FCollT, FCIEA, FRSA, Member of the Chartered College of Teachers, Licensed NLP Practitioner, 
Heartwood External Examiner/Verifier
I was appointed the Heartwood External 
Examiner/Verifier in 2018 for the Qualify Checked and Accredited Courses with the National Counselling Society. I have been involved in the field of Counselling for over 35 years, within a range of clinical and educational settings.
I have had the privilege of being involved in the training of counsellors and psychotherapists in Independent, Further and Higher Education centres of learning.  I have worked as a Lecturer and Programme Manager to a large Counselling Department at a Further Education College in Birmingham.  I have delivered Counselling Training Courses, Summer Schools and Workshops throughout Great Britain and Northern Ireland – and in Gibraltar!  I have written a wide range of training courses from Level 2 to Level 6 for a major Awarding Body which have been delivered all over the UK.  In addition, I wrote a Training Manual for Pharmacists in counselling skills and practise which was published by the University of Manchester and used as the core material for training Pharmacists across England and Scotland.  I have also been External Examiner to the University of Greenwich and the University of Nottingham.
I worked for AQA (Counselling) for nearly twenty years as an External Verifier, Chair of Examiners for twelve years and Chief External Verifier for two years.  From 2014, I have been working with AIM Awards as an External Verifier to their Counselling programmes of learning within FE, HE and Independent Training Centres.
In 2013, I was appointed by the National Counselling Society as their Independent Assessor, and act as External Examiner and Verifier to a number of Independent Centres who have chosen the NCS route for the accreditation of the counselling training courses.