Introducing the Heartwood Team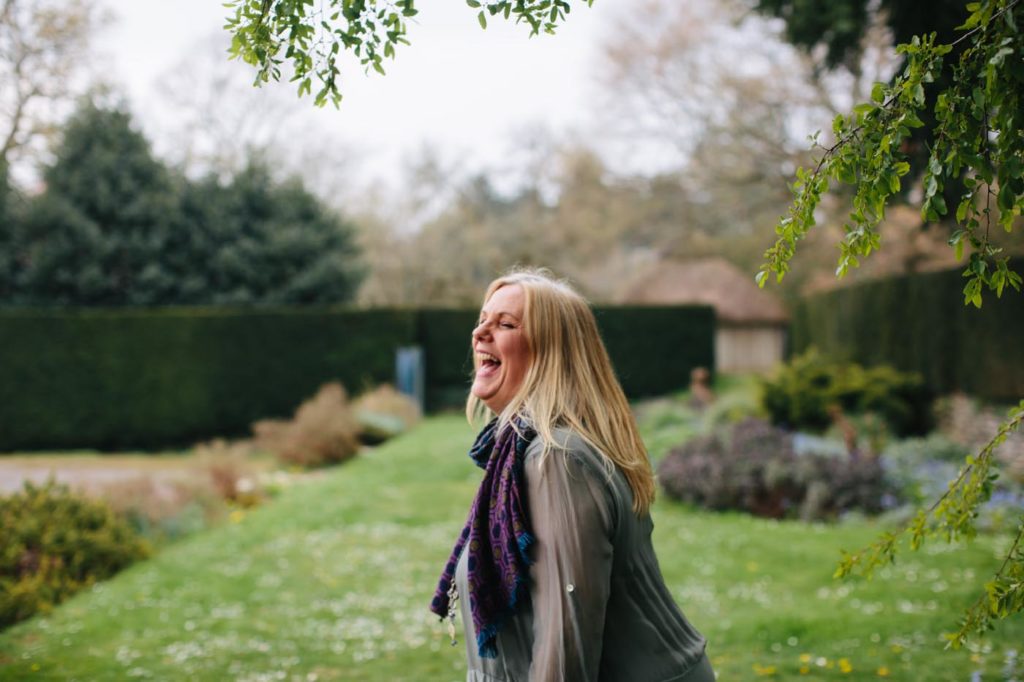 Leigh Smith 
BA Hons. PGCE. Dip Psych. Dip Sup. Dip Couns.
 Senior MNCS
Heartwood Director of Studies, Course Designer and Tutor
Leigh has a background in arts and community based theatre. She moved into the world of counselling as a way of understanding more about people and their uniqueness. She has practiced and taught in a wide variety of settings and organisations.
Leigh started Heartwood over a decade ago, and from it's humble beginnings the college has grown into an established and widely respected institution.
"This has been the most amazing journey, and I truly believe that I have the best job in the world. My love for teaching and personal development run through all of the work I do, and I never stop being curious and being amazed"
Leigh has a small private practice and loves to spend time with her family and working on creative projects.
Fully qualified counsellor, psychotherapist and supervisor (Accredited member of NCS)
Angie Smith 
B.Ed (Hons). Cert. Counselling. UKCP Registered Gestalt Psychotherapist Dip. NLP. Cert CBT
Weekend Tutor for Levels 2, 3 and the Level 4 Advanced Diploma (NCS accredited)
Angie has a background in secondary teaching (Personal, Social and Religious Education) and Youth and Community Work.
She started in the counselling world by acknowledging her own stuckness and pain and recognising the need to reach out for counselling support. She has a big heart for people and is constantly amazed by the potential in everyone to live life more fully.
Her counselling training began in Lancaster in 1989 on a Person-Centred course and, after being on the receiving end of a wonderful Gestalt Therapist, she was eager to embark on this training herself. So began a four year long journey of core training at Manchester Gestalt Centre, qualifying in 2001. She later completed training as a supervisor.
Angie has, until recently, maintained a small private practice but the vast bulk of her counselling work has been with students in various University Counselling Services. She has also taught on a variety of counselling courses in colleges and universities, including the management of a well respected Counselling Diploma Course at Lancaster and Morecambe College for 6 years.
Angie currently works as a counsellor at the University of Plymouth.
"I genuinely head to work each morning thinking how privileged I am that young lives come and take the courage to open up their hearts to me. Such vulnerability is so precious. It is very humbling and a huge honour".
As part of her current role, Angie also supervises several trainee counsellors on placement at the University and runs workshops and Personal Development Programmes for students and staff.
She enjoys walking and swimming – both of which she prefers to do at the beach!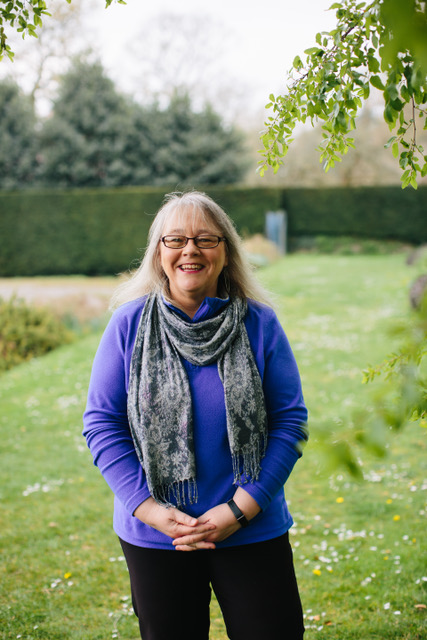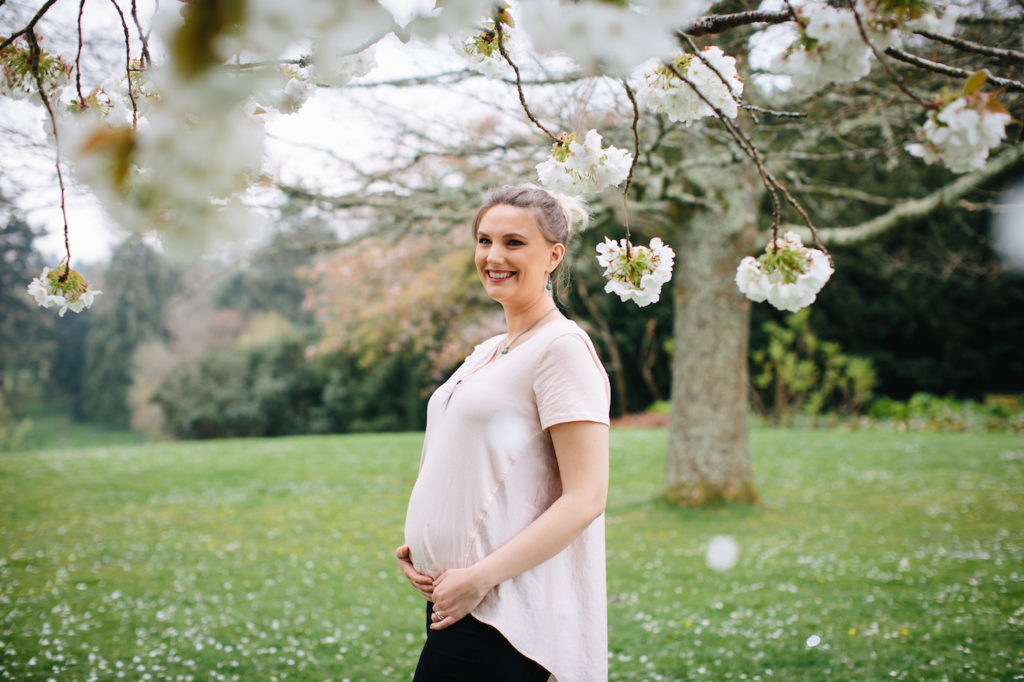 Willow Dicker
Finance Manager and Social Media Marketing
Willow mostly deals with the finance side of things at Heartwood, she writes the newsletter and keeps the Facebook page running as well as being an internal assessor. Willow comes from a Social Work background having worked for five years in the field before deciding to leave the professional for a slightly slower pace of life. Willow has also completed her Level 4 training in counselling. Willow's passion lies with working with children and she has lots of experience in Child Protection, particularly children in care. Willow will be the person you will speak to if you have any finance related issues and she is always willing to help. Sometimes Willow will come in and help teach the Child Protection and Attachment Theory days on our courses due to her experience and knowledge of the subject.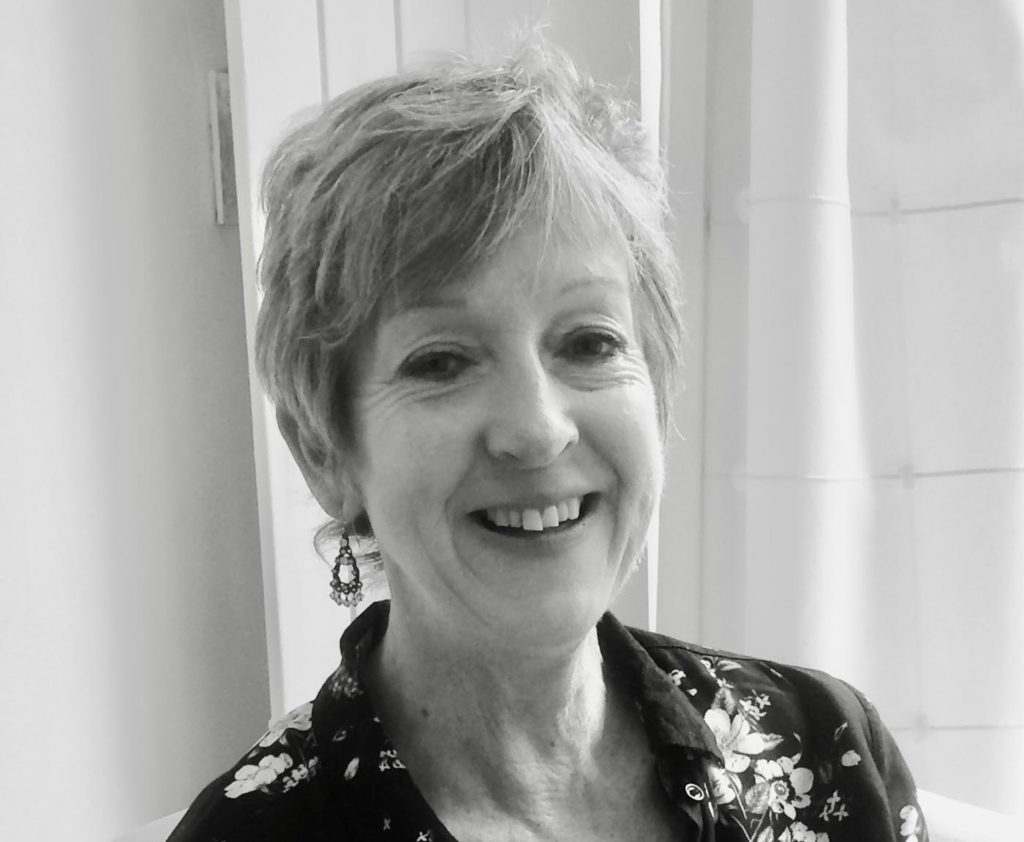 Dinah Mears
Tutor in Relationship Counselling (Advanced Specialist Diploma)
I began my career by training as a State Registered Nurse and then moved into community work running Family Support Groups and a Youth Club for Devon County Council. In 1993 I worked with the International Red Cross resettling traumatised refugee families to Devon from the war in the former Yugoslavia. I began my therapeutic training in 1999, alongside my role in a child protection team where I began to develop an open access support service for parents and children.
While completing both the Foundation and Clinical practice Certificate in Family Therapy from Exeter University's Department of Psychology, I spent 10 years working as a manager of Family Support Services in the field of Child Protection.
I then worked as a counsellor and trainer with Relate for 10 years, before developing my own private counselling practice. During the last sixteen years, I have also become a specialist trainer and consultant in the field of Domestic Abuse, Child Sexual Abuse and Child Sexual Exploitation. I deliver training on these subjects across the UK.
Outside my work I enjoy swimming, vinyasa yoga and a spot of fairweather camping.
Relationships are the core part of how we function in the world as human beings, and as such my curiosity about them is fundamental to the work that I do whether it is counselling, training or supervision.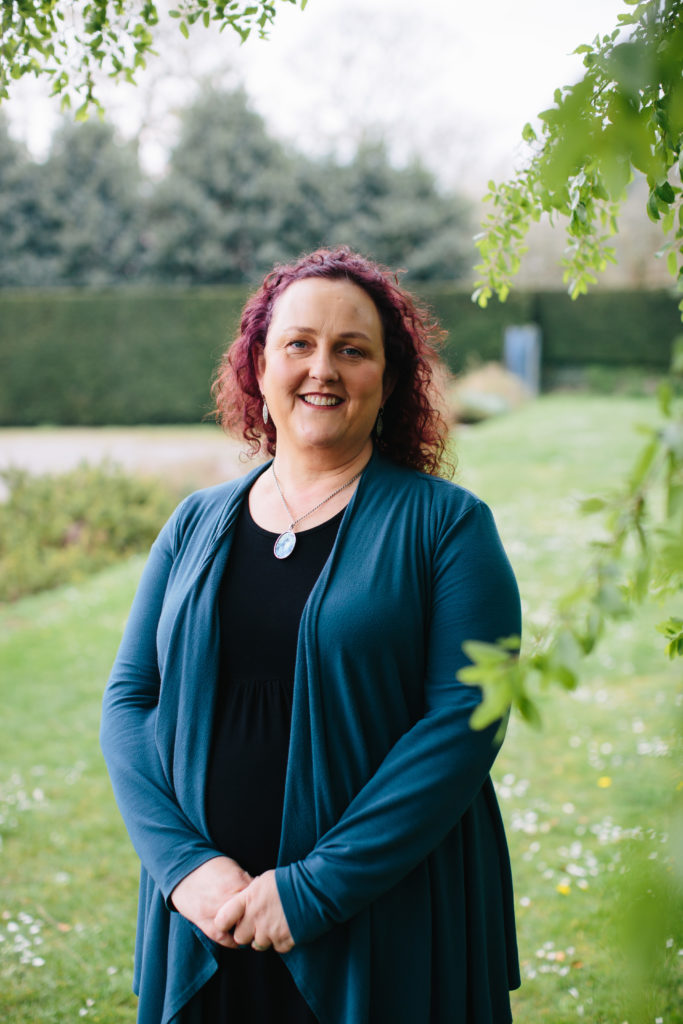 Jane Schindler-Ord
Level 4 Tutor, Level 5 Tutor and Tutor in Counselling Young People (Advanced Specialist Diploma)
I am a psychotherapist, supervisor and trainer and a registered member of the BACP. I have been working in private practice for over a decade. I have previously been involved in starting up and running several successful counselling agencies and I managed a counselling and mental health service for five to 22 year olds from 2012 to 2019. 
 
After gaining a diploma in therapeutic counselling I went on to achieve both level 5 and level 6 diplomas in psychotherapy and supervision before completing a foundation degree in counselling in 2011. I have also undertaken further studies in working with children and young people at the Gestalt Centre in London.
 
I write and deliver courses and workshops with my husband for counsellors in and around the south west, including a Diploma in Working Therapeutically with Young People. I am also a qualified and accredited Mental Health First Aid (Youth) trainer. I am a national trainer teaching courses that I have written in Mental Health, Attachment and Trauma across the UK.
 
Alongside my tutoring work I also run a thriving private practice where I see children, young people and adults, as well as providing supervision to counsellors and other professionals.
 
Outside of counselling and training I enjoy being creative, walking, camping and keeping bees.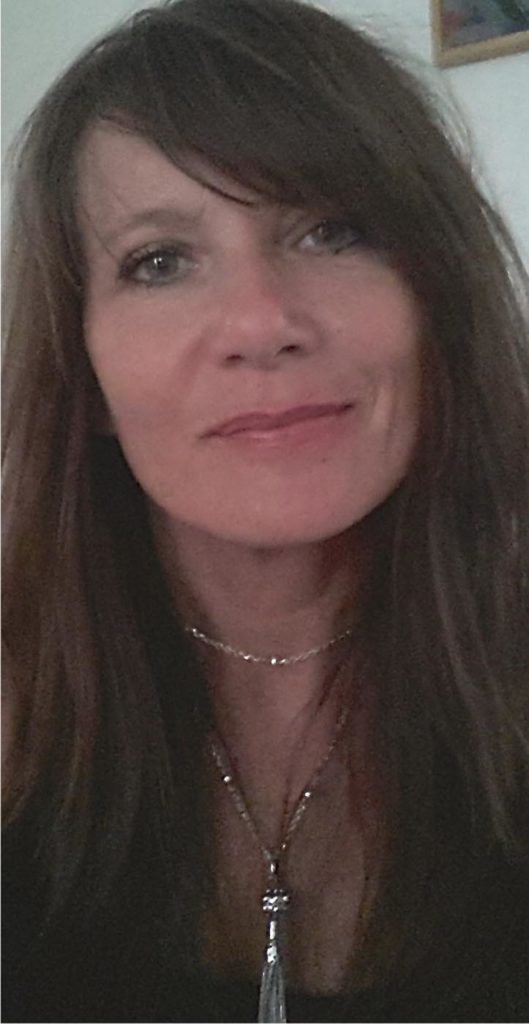 Trudi Jones
Dip Counselling, Advanced Cert Ed, 7307 Teaching cert, Assessor awards D32/33/34/36, Coaching, Level 4 in Human Resource Management, Cert in teaching basic Skills (Literacy)
Level 2 Tutor, Level 3 Tutor and Level 4 Tutor
Hello, I am a qualified/accredited (NCS) pluralistic counsellor. I was originally trained here at Heartwood and am lucky enough to have joined the team 3 years ago as a tutor teaching Level 2, Level 3 and the Level 4 courses. My background has been in higher management, teaching, training and development which has taken me all around the world.
I am also in private practice and have experience of working with body dysmorphia, transgender, body issues, young adult age 11+, adults – bereavement, anxiety and depression, trauma, relationship issues and student anxiety around exam/university life. I have experience of working within a University, Young Devon (YES – Youth Enquiry service) and Rowcroft Hospice Bereavement Service.
"I love my job, if you do what you love it doesn't feel like work – I am passionate about facilitating growth and development within the Heartwood counselling and psychotherapy college and am currently tutoring the Level 4 diploma in counselling, I am a keen writer and have a deep interest in self-development including the transpersonal aspects of counselling amongst other approaches – one size doesn't fit all. My mantra in life is to never stop exploring and questioning the human connection".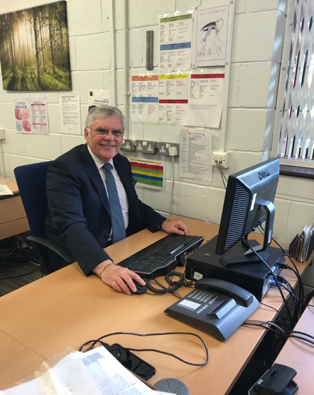 Dr Philip A. Rees   
BA(Hons), ThD, PhD(Psychology), DipCoun, DipPTSC, CertSuper, MISMA, FRSPA, FCollT, FCIEA, FRSA, Member of the Chartered College of Teachers, Licensed NLP Practitioner, 
Heartwood External Examiner/Verifier
I was appointed the Heartwood External 
Examiner/Verifier in 2018 for the Qualify Checked and Accredited Courses with the National Counselling Society. I have been involved in the field of Counselling for over 35 years, within a range of clinical and educational settings.
I have had the privilege of being involved in the training of counsellors and psychotherapists in Independent, Further and Higher Education centres of learning.  I have worked as a Lecturer and Programme Manager to a large Counselling Department at a Further Education College in Birmingham.  I have delivered Counselling Training Courses, Summer Schools and Workshops throughout Great Britain and Northern Ireland – and in Gibraltar!  I have written a wide range of training courses from Level 2 to Level 6 for a major Awarding Body which have been delivered all over the UK.  In addition, I wrote a Training Manual for Pharmacists in counselling skills and practise which was published by the University of Manchester and used as the core material for training Pharmacists across England and Scotland.  I have also been External Examiner to the University of Greenwich and the University of Nottingham.
I worked for AQA (Counselling) for nearly twenty years as an External Verifier, Chair of Examiners for twelve years and Chief External Verifier for two years.  From 2014, I have been working with AIM Awards as an External Verifier to their Counselling programmes of learning within FE, HE and Independent Training Centres.
In 2013, I was appointed by the National Counselling Society as their Independent Assessor, and act as External Examiner and Verifier to a number of Independent Centres who have chosen the NCS route for the accreditation of the counselling training courses.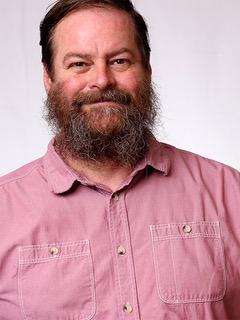 James Schindler-Ord   

BSc, Dip. NLP, Dip. CBT, Dip. Sup, Dip. Psy Couns, Dip. Thera Couns, Cert. Rel Couns, Cert. CBT, PTLLS, Registered Member MBACP
Student Mentor
I have been practicing as a counsellor and psychotherapist for over a decade in both the charity sector as well as the corporate world and have built up a thriving private practice working with individuals, couples and groups of all ages in South Devon ( 
www.jamesschindlerord.com
 ). I have also been supervising counsellors and other professionals since 2011 and alongside this I manage an affordable counselling agency in Teignbridge. In addition to this, I write and deliver courses and workshops with my wife for counsellors in and around the south west.
I began my journey into counselling in order to help a close friend and quickly found myself working through my own issues, issues that I had never really admitted (and in many cases never realised) I had. I continue this journey of self-discovery and personal growth, hopefully working towards achieving my full potential as a human-being.
I use a broadly humanistic, approach developed principally from Gestalt and Body Process Psychotherapy, Neuro-linguistic programming (NLP) and Cognitive Behavioural Therapy (CBT).
I see counselling and therapeutic work as a collaborative process in which the client brings their experiences in both a conscious and an unconscious way and I bring my awareness, my experience and my respectful curiosity.
Chris Smith   

BA Hons. PGCE, Dip Couns, MBACP
Chris brings over 15 years of leadership experience in FE Education and runs his own private counselling practice. He is highly experienced in delivering and managing education; from mentoring and pastoral care to course design, assessment and moderation.
During his career as an educator, Chris has been highly active in bringing sustainability and environmental awareness into FE (and HE) curricula; it is partly these activities that led him to design and initiate the New Futures Academy.
Chris is also an active campaigner for sustainability in education and has delivered papers at numerous conferences on the subject.
Chris is passionate about his teaching work and particularly enjoys being involved in the assurance of quality and standards that Heartwood delivers.
Chris is also a fully qualified and practicing counsellor and the Internal Moderator at Heartwood, he is a registered member of the BACP (British Association of Counsellors and Psychotherapists).